It's that time of year again!
We haven't had much snow here in Kelowna, mostly a lot of grey skies and dark afternoons, so unfortunately I haven't been feeling very festive! That and working in retail means a lot of extra hours during December (and a lot less free time for blogging). However, my house definitely does not reflect that! And by now several people have inquired about a Christmas post (or lack thereof), so it's time! Let's go:
The living/dining room:
This mirror was black when I bought it, but it felt too stark and matchy-matchy with our dining lamp. I gave it a whitewash but left the spaces in between black, I really like how it turned out!
A stenciling project, branches and lights gave this area some 'wow' factor!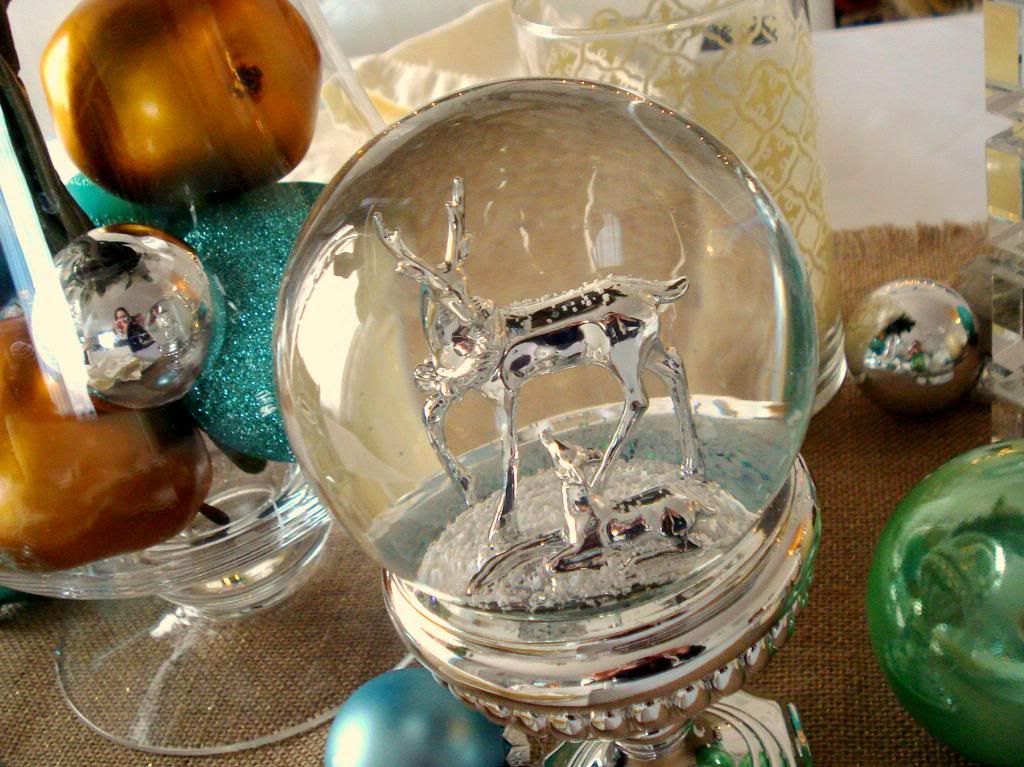 Reindeer are the center of my Christmas decorating!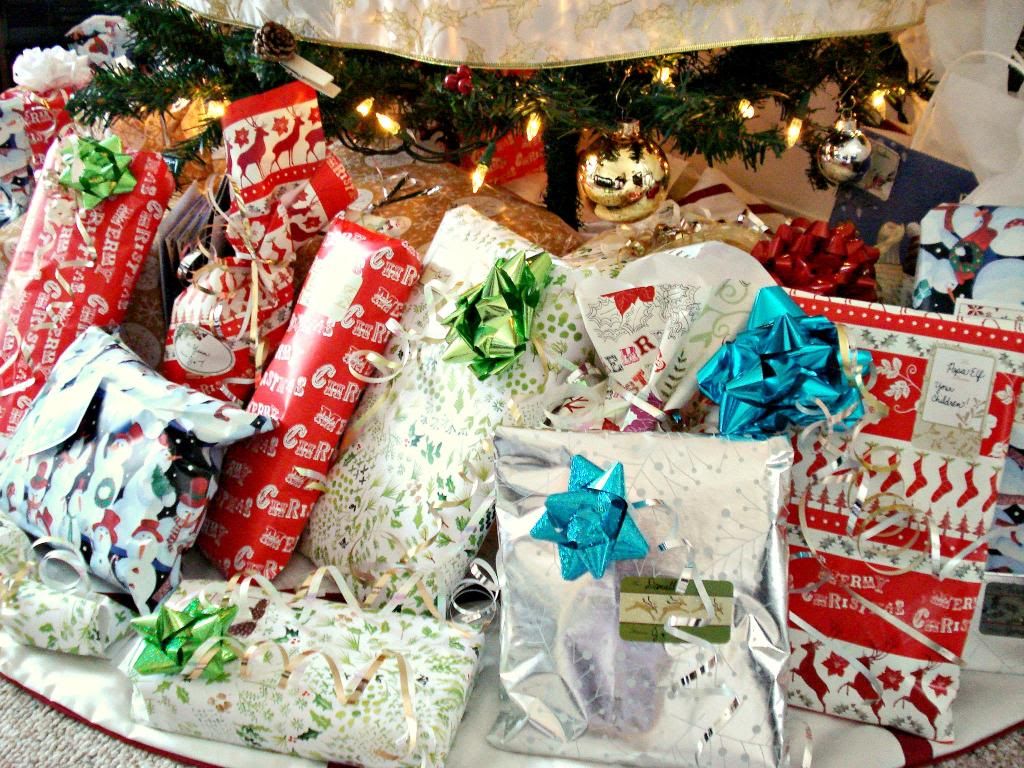 Cozy nordic print blanket (a gift from Tristan last year)!
You can NEVER go wrong buying classic white bowls in unique shapes. I have two and I've given a few as gifts over the years. They're beautiful, useful, and the price is definitely right (the one pictured here was only $8!).
Hurricane vases filled with ornaments look gorgeous placed on any surface.
My stunning cabinet (cost $75 at a secondhand store, best deal I've ever gotten on a piece of furniture).
Into the kitchen: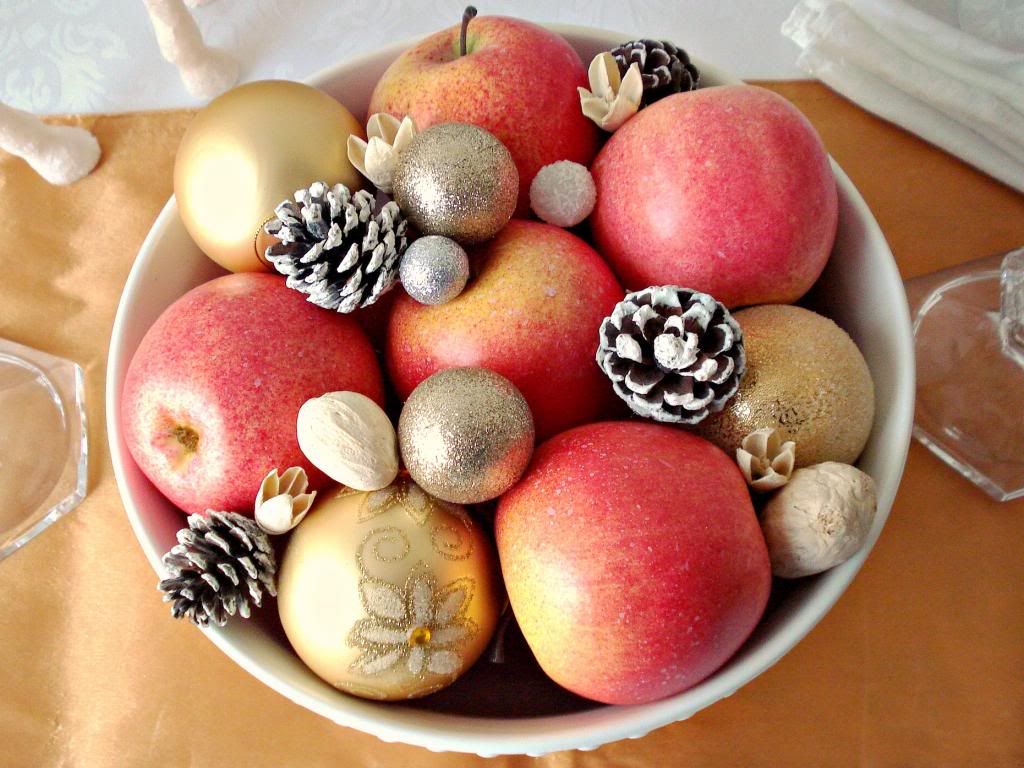 The newest addition to my reindeer addiction; she cost $16 at Homesense.
Candy is the easiest decorating tool!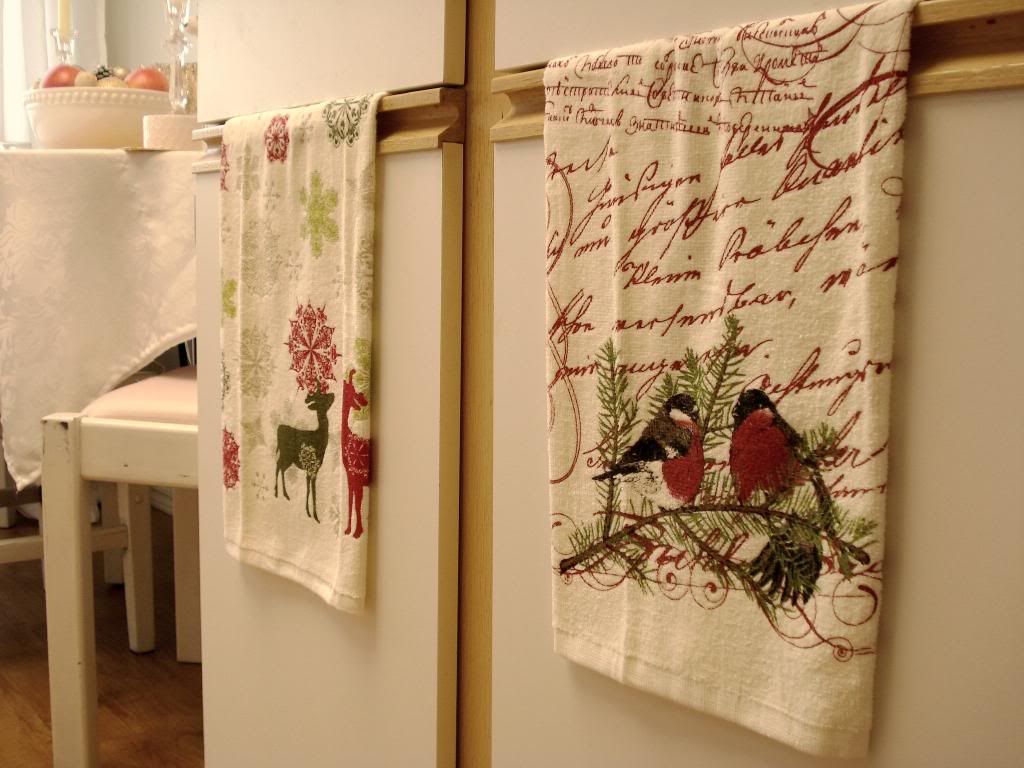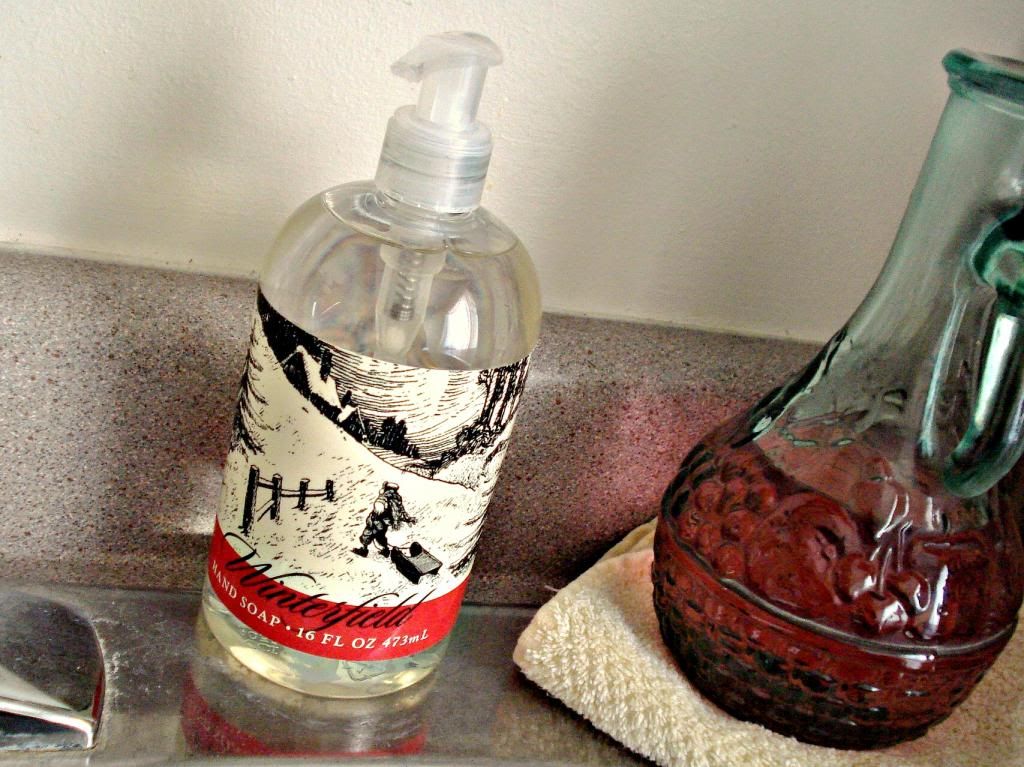 I adore seasonal handsoaps.
Down the hall to Tristan's bathroom:
Into the bedroom:
This pillow was $9 at Superstore, I bought one for the living room as well.
And last (and kind of least; I haven't decorated much in here!), my bathroom:
I hope you enjoyed the tour!!
Love, Jamie