Hi there :)
Been awhile I know, but I've got an interesting project for you to try out (that is if you have a boring lampshade kicking around and some free time)! I was at Walmart about a week ago and came across some stencils by Martha Stewart. I've always felt indifferent towards Martha, never watched her show or tried any of her projects, but these stencils are GORGEOUS. It's hard to find stencils that aren't just letters (well, maybe if I went to Michaels they'd have some better selection, but just thinking about Michaels makes my wallet feel lighter). At last, I found these: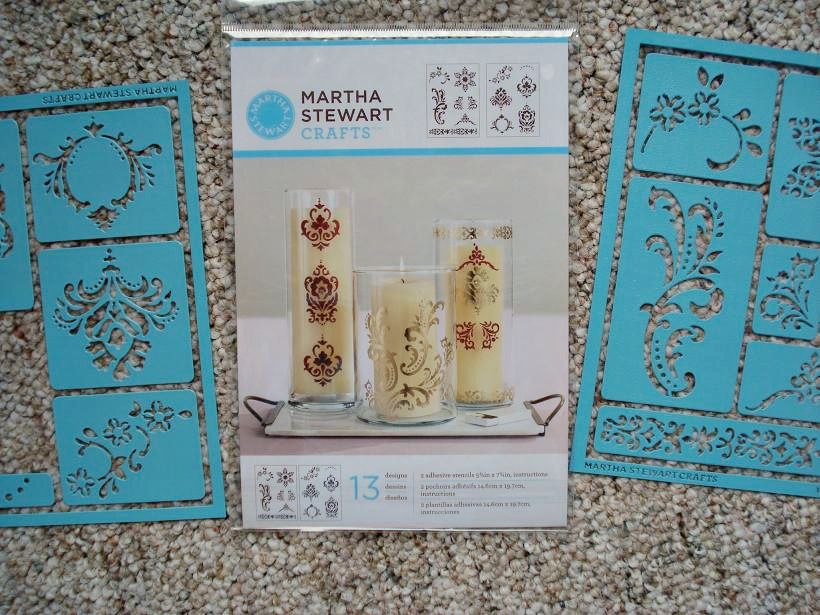 For awhile I've been thinking my lampshades needed a pick-me-up, and this seemed like it could do the trick. I got my paints out:
I experimented with a few colors (the pink was wishful thinking, I don't think Tristan would have appreciated it) and settled for the mustard-brown color. It seems to be a recurring color in my living room lately.
I didn't really read the instructions on the back of the stencils; I figured as the stencils are sticky they probably weren't intended for cloth surfaces. I was right. It was a bit of a pain, it would be nice if the stencils came in the sticky version and a hard plastic version, but we can't always get what we want. If you do this, don't expect super-clean lines. I don't really mind that mine didn't come out perfect: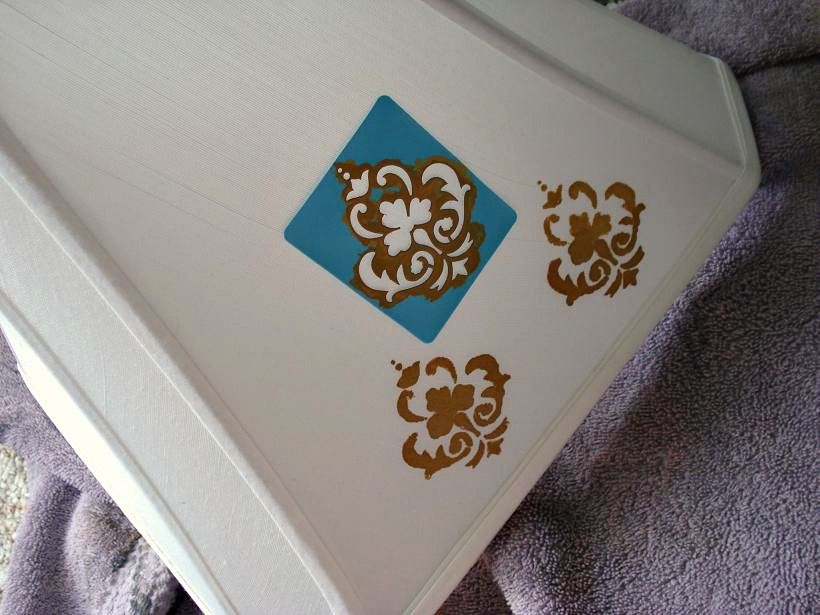 I was kind of digging the roughed up look I was getting. Now, the edges were much more difficult. I wanted to make it look like the stencil was on the fabric before the shade came to be, and I did get a few 'mistake' splatters of paint. I painted over them with white so it was no big deal. I'd advise that you have a matching paint shade too.
Finished product:
Happy crafting!
Love, Jamie