When we lived at the old apartment, there wasn't really an entryway. The front door opened straight into the middle of the kitchen/living room, so there was a little stretch of wall to decorate, but it looked kind of silly, pretending to be a little foyer. Whatever I put there was going to seem out of place. I always hoped to have an entry hallway someday, and now I finally have one. The irritating part is, I don't really know what to do with it! So, after 2 weeks of debating, this is the beginning of the hallway decorating: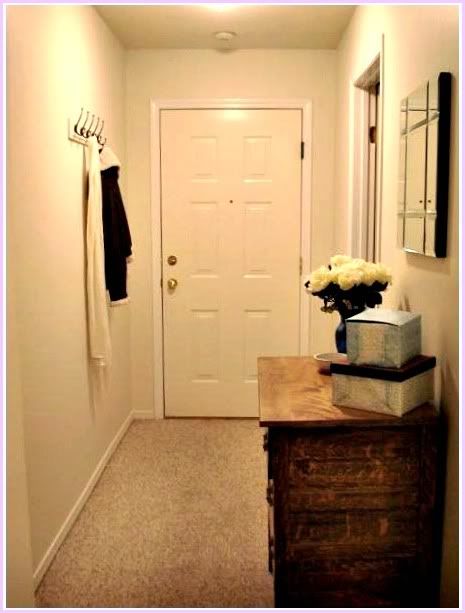 Welcome!
I'm thinking of adding some black and white photos of friends and family? Probably on the wall next to the hooks. So many options!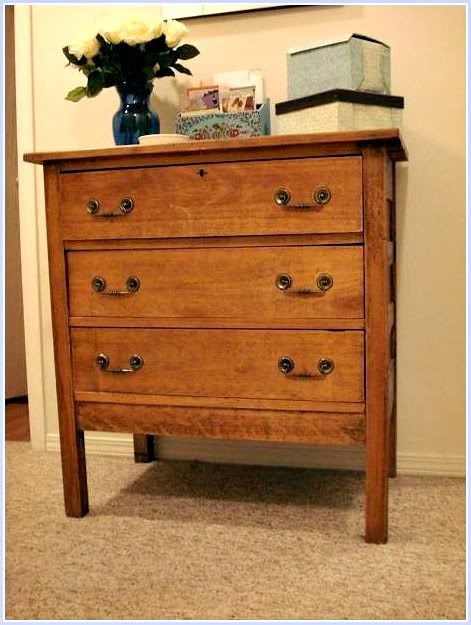 (Mail sorter, $12.99; Homesense)
This dresser was an antique given to Tristan by his father, and I absolutely love the rustic vibe its giving off. I wanted to make it a little more modern though, which is why I paired it with this mirror:
(Blue vase, $1.00; a Vancouver dollar store, White roses; Better Homes and Gardens selection at Walmart)



The mirror was found on sale at Homesense for $16.00. It has a tiny chip in the top left corner, but for $16.00 marked down from $40, I can live with it!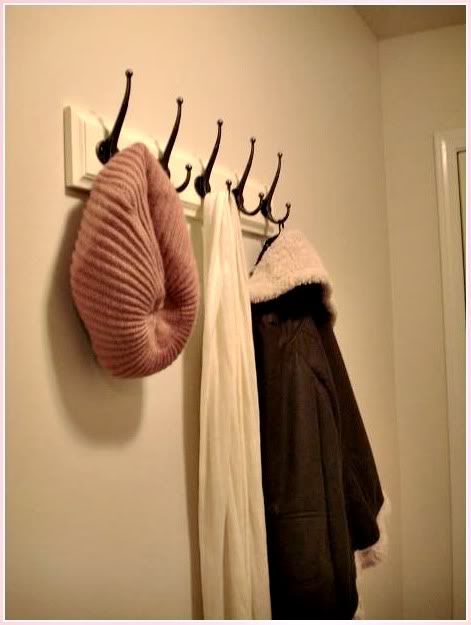 There is a coat closet, but I like having a couple things hanging by the door. Feels more natural.
These hooks are from Ikea, they were $14.99 on sale ($2.00 off). They also come in an antique stain, but I preferred the crisp, classic white.
As I gradually add to this I will share more pictures. Good night!
Love, Jamie